Welcome to DMICC !
Are you in search of the best child hospital in Jaipur? Look no further! Welcome to Dr. Manjeet Institute of Critical Care, affectionately known as Manjeet Children's Hospital, your destination for world-class pediatric healthcare in the heart of Jaipur, Rajasthan.
Book an appointment
DMICC
Best Child Hospital
DMICC is Best Child Hospital in Jaipur for Critical Care.
Book an appointment
DMICC
Best Pediatric care
The DMICC Hospital is 100 bedded tertiary care referral hospital dedicated to critically ill newborns, children and adults.
BOOK AN Appointment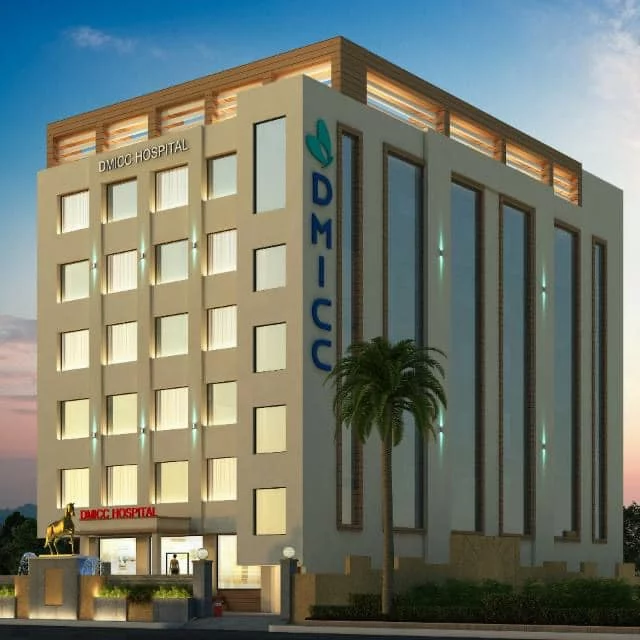 Manjeet Children Hospital
At Manjeet Children's Hospital, Jaipur, we understand that your child's health is your top priority, and it's ours too. With a legacy of excellence spanning years, we have become synonymous with the best pediatric hospital in Jaipur. Located in the vibrant Vidhyadhar Nagar, Jaipur, Rajasthan, we are proud to be a beacon of hope and healing for families across the region.
Our Critical Care Services
The Pediatric Critical Care Unit is a dedicated department in a hospital that provides critical care treatment to children up to the age of 17 yrs. Children who are critically ill or suffering from severe disease need pediatric critical care and thus treated in a PICU.
A neonatal intensive care unit is set up in hospitals to address the need of newborns requiring intensive care. The neonatal Critical Care Unit is a department in a hospital where treatment is provided to critically ill newborn babies or premature babies.
The trauma and Neuro Critical Care Unit of the hospital are for critically ill neuro patients. If the person is suffering from a critical neuro disease, he/she will require Trauma and Neuro Critical Care.
The patients who require surgery are treated in the Surgical Critical Care Department of the hospital. The SICU of the hospital is well equipped with the latest equipment.
Hospital & Client Reviews
Manjeet Children Hospital
Why Choose Us?
Compassionate Care:
We understand that a hospital can be a scary place for children. Our staff is trained to provide care with empathy, ensuring your child feels safe and comfortable throughout their journey to recovery.
Cutting-Edge Technology:
We invest in the latest medical technology and treatment modalities, staying at the forefront of pediatric healthcare to give your child the best possible care.
Experienced Specialists:
Our team of board-certified pediatricians, neonatologists, intensivists, and specialists is dedicated to delivering the highest standard of care.
Family-Centered Approach :
We believe in involving families in the care process, ensuring open communication and a supportive environment for both children and parents.
When it comes to your child's health, choose the best. Choose Dr. Manjeet Institute of Critical Care (DMICC). We are proud to be recognized as the best child hospital in Jaipur and the best pediatric hospital in Jaipur, serving families throughout Rajasthan
All services are very good all nursing care excellent 👍,best critical care for children ,timely treatment, timely handling Dr manjeet sir very nice person good nature ,thanks all team डीएमआयसीसी very careful services
We would like to let you know how much we appreciate the special care our daughter was given by the doctors and staff at your hospital. Our baby's physician was professional, kind, and understanding, and her treatment was "right on." Your organization should be proud to have such kind-hearted people.
I am writing on behalf of my brother who was a patient in your hospital. I would like to thank you on behalf of my entire family for the help and consideration shown to me in what was a very difficult time. Again, I would like to thank you for the services you provide to patients and their families.
In reference to baby of sadhana A good doctor is also one who is attentive, analytical, brave, calm, cooperative, creative, decisive, energetic, ethical, friendly, gracious, humorous, investigative, knowledgeable, mature, nurturing, observant, passionate, responsible, reassuring, selfless, skillful, trustworthy, vigilant, and wise n Dr. Manjeet sir is having all these qualities Thankyou for being a compassionate n generous dr. Sir
Frequently Asked Questions